General Motors recognized collaborators Molded Precision Components (MPC) and Pyrophobic Systems Ltd. as Overdrive Award winners as part of GM's 31st annual Supplier of the Year awards. The MPC/Pyrophobic collaboration was one of 16 companies to earn an Overdrive Award for 2022. The company celebrated honorees at an event in San Antonio, Texas in late March.
First presented in 2012, the Overdrive Award is a distinction reserved for suppliers who display outstanding achievement across the Global Purchasing and Supply Chain organization's key priorities. These include sustainability, innovation, relationships, total enterprise cost, launch excellence and safety.
"Molded Precision Components and Pyrophobic Systems are honored to receive this award. Being recognized for our innovation and expertise to deliver complex molded solutions for the EV fleet in record time, is one of our greatest achievements to date." said David Yeaman President and Co-Owner of MPC.
"Receiving the Overdrive award for innovation in our first year as a GM supplier is a great honor and testament to our collective team's commitment and ability to make the impossible, possible. One thing we know is that we could not have achieved what we did without the dedication, resources and collaboration of GM and Pyrophobic team. Working together intensively, we overcame all obstacles and were able to demonstrate first hand our core values of integrity, collaboration and innovation. We thank GM for recognizing our efforts with this prestigious award.
"We are thrilled to recognize these outstanding suppliers after yet another challenging year in the automotive industry," said Jeff Morrison, GM vice president of Global Purchasing and Supply Chain. "They overcame countless obstacles and exemplified what it means to be resilient, resourceful and determined. Beyond that, these suppliers demonstrated their commitment to sustainable innovation and to driving advanced solutions in collaboration with the GM team."
Each year, the Supplier of the Year and Overdrive award recipients are selected by a global, cross-functional GM team for their performance in criteria such Product Purchasing, Global Purchasing and Manufacturing Services, Customer Care and Aftersales and Logistics.
About collaborators, Molded Precision Components & Pyrophobic Systems Inc

Molded Precision Components:
From a state-of-the-art 70,000sq.ft facility on Oro-Medonte, Ontario, MPC delivers World-class injection molding and engineering services. Specialists in scientific injection molding, MPC mold complex, performance-critical components using highly engineered plastics and class-leading molding technologies. MPC consistently demonstrate value-added capabilities and manufacturing expertise across industry verticals, having developed a strong presence in the Automobility sector for over 15 years. With IATF 16949:2018 certification, MPC's team of 85 employees is more than 25% operated by qualified engineering disciplines to deliver their services with Integrity, Collaboration and Innovation.
Molded Precision Components inspire sustainable advancement, consistently bettering ourselves, our activities, our community and our environment delivering excellence for our valued manufacturing partners.
Learn more at mpccomponents.com

Pyrophobic Systems Ltd.
Based in Barrie, Ontario and founded in 1991, PyroPhobic Systems Ltd. is a leader in fire resistant thermoplastic resins and components for customers in the building construction, battery energy storage and electric vehicle industries.
Driven by its mission to make life safer for people in their homes, at the office and on the move, PyroPhobic Systems brings innovative material science technologies and solutions to the marketplace to solve fire safety challenges.
PyroPhobic Systems products adhere to the highest safety standards through in-house production, strict quality control and testing procedures and are listed with certified testing laboratories such as Underwriter Laboratories and Intertek Testing Services.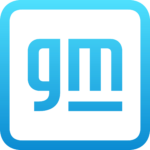 General Motors is a global company focused on advancing an all-electric future that is inclusive and accessible to all. At the heart of this strategy is the Ultium battery platform, which will power everything from mass-market to high-performance vehicles. General Motors, its subsidiaries and its joint venture entities sell vehicles under the Chevrolet, Buick, GMC, Cadillac, Baojun and Wuling brands. More information on the company and its subsidiaries, including OnStar, a global leader in vehicle safety and security services, can be found at https://www.gm.com.
MPC CONTACT:
Andrew Bird
Director-Strategic Business Development
Molded Precision Components
[email protected]
M: 705 817 7102
O: 705 487 0294 Ext 225
SOURCE: Molded Precision Components (MPC)