Background
Pyrophobic Systems was founded over 25 years ago and specializes in fire safety materials for commercial construction applications and Li-ion battery systems. With the growing market for electric vehicles (EVs) and the increased focus on fire safety, Pyrophobic's materials are well positioned as an alternative to traditional plastics. IDTechEx spoke to Pyrophobic about its LithiumPrevent material, a passive thermal runaway containment and propagation prevention material using proprietary intumescent thermoplastic technology to understand how it can and is being applied.
Technology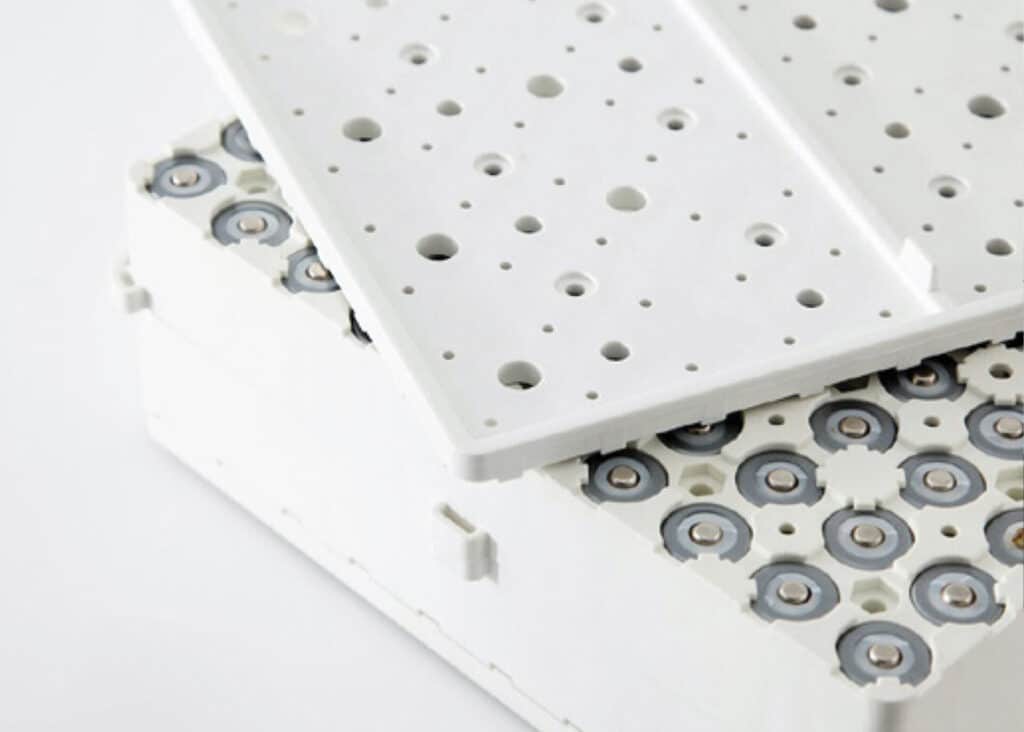 LithiumPrevent is a composite polymer material that has intumescent properties and can be extruded or molded. Above a specified temperature, the material undergoes an endothermic reaction causing it to expand and form a structured, porous char layer, protecting neighbouring materials/components until a fire subsides. In the case of a Li-ion battery, as the material can be injection molded or extruded, it can be used to make almost any geometry required, meaning it can be used as a cell holder, cell separator, busbar insulation, or replace various other polymer components within an EV battery pack. If a Li-ion cell goes into thermal runaway, temperatures will rise extremely rapidly, and volatile gasses will be released, which can also cause neighbouring cells to enter thermal runaway. To combat this, LithiumPrevent starts to expand at approximately 200°C, expanding to two to three times the original part volume, forming a structured and porous char layer, allowing the cell to 'burn out' and preventing the propagation of thermal runaway. In addition to the energy absorbed during the endothermic reaction causing expansion, LithiumPrevent also releases molecular H2O which further aids in cooling the cells. The material is electrically insulating and mildly thermally insulating. It has a density of 1.54 g/mL, and a dielectric strength of 9.5kV/mm. LithiumPrevent is very durable which provides an advantage over other fire protection materials such as aerogels or mica, which can be brittle. The melting temperature of LithiumPrevent is 129°C, meaning it can be used well above typical operating conditions of a Li-ion battery. In the case of a thermal runaway event, the temperature rise is so rapid that the material will go into its char condition before melting. Pyrophobic demonstrated the use of a 1000°C torch on one side of 4mm of material with temperatures maintained below 200°C for
over 15 minutes on the backside.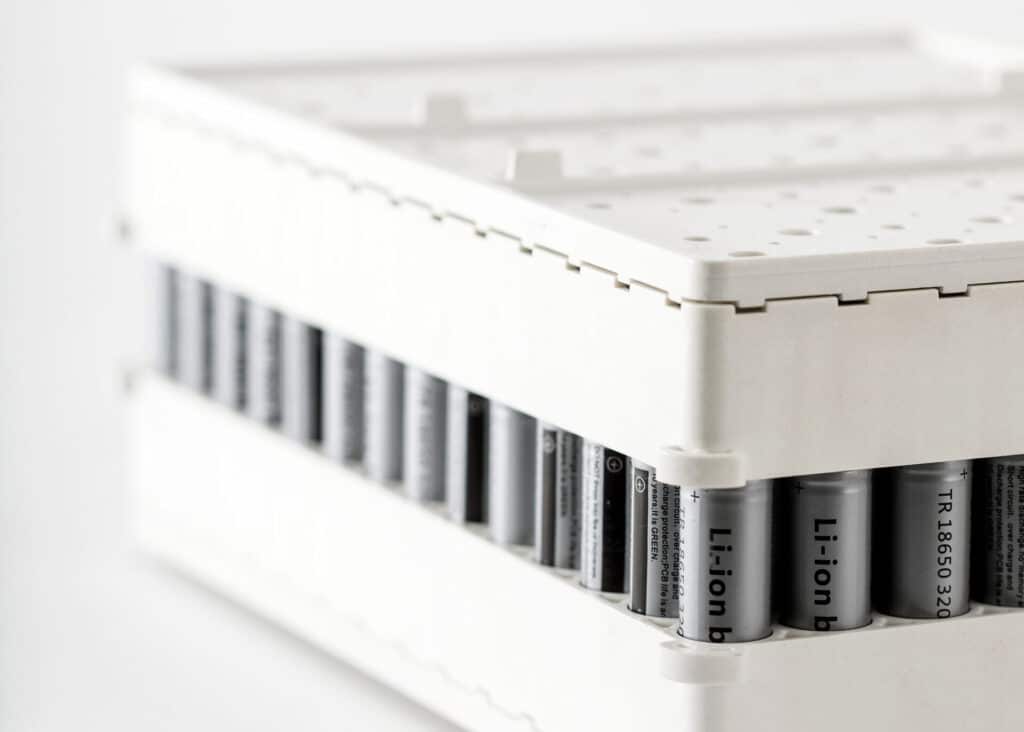 Pyrophobic highlighted independent test scenarios where an inter-cell spacing for cylindrical cells of 4mm was used to successfully prevent thermal runaway propagation, but told IDTechEx that it has customers successfully using as low as 1.5mm spacing in cylindrical cell applications. Pyrophobic could not reveal specific costs, but did state that many, quite costly, polymers used in EV batteries are UL94 V-0 rated, but will still burn in the case of a fire, whereas LithiumPrevent will not. Pyrophobic acknowledges that the automotive market is very cost sensitive, and suggests that the cost of LithiumPrevent is viable, as evidenced through its current progress in the automotive EV market. LithiumPrevent has completed testing internally and with independent bodies for UL 9540A, UL 94, ASTM D635, ASTM D3755, ASTM E119, and ASTM E 1354 and ASTM E2585.
Partnerships
Pyrophobic has been developing and marketing its materials for Li-ion battery systems for more than six years and supplying them for almost three. Pyrophobic's projects in both the EV and stationary storage space are continuing to grow at a rapid pace as the battery market grows, regulations evolve, and awareness increases. Pyrophobic revealed to IDTechEx that it has a partnership with a "Big 3" North American auto manufacturer to supply LithiumPrevent to the company's recently announced battery platform, which is planned to be used in all its EVs. Pyrophobic's LithiumPrevent is used to replace other polymer components within the pack to eliminate battery failure modes related to external short circuits. Pyrophobic is partnering with tier 1 and tier 2 suppliers to the automotive industry, with supply relationships already in place. Other projects of note that Pyrophobic mentioned include a partnership with an Italian supercar manufacturer for use of LithiumPrevent within its hybrid battery pack, a UK-based partnership to use the material as an inter-cell spacer for pouch/prismatic cells, and an opportunity
to apply LithiumPrevent within electric two-wheelers in India.
Business Model and Company Size
The Li-ion market is growing rapidly in various EV segments, but also in stationary energy storage. Both of these are significant targets for Pyrophobic. It informed IDTechEx that it already has customers for energy storage in renewable energy. It also mentioned that it is yet to do business for buses or aerospace, but these are also potential growth opportunities for the future. Pyrophobic manufactures the resin used in LithiumPrevent itself and then works with partners to make the final formed products, typically through injection molding or extrusion. Pyrophobic told IDTechEx that it currently has 30 employees and two manufacturing locations. It can produce millions of pounds (lbs) of resin each year.
Summary
The EV market is growing rapidly with an increased focus on fire safety. This provides an excellent opportunity for Pyrophobic to supply its LithiumPrevent material. The material can contain or avert thermal runaway and prevent propagation of thermal runaway between Li-ion cells or modules and be used to replace other polymers within a battery pack, aiding in reducing the overall risk in the event of a fire.
About IDTechEx
DTechEx guides your strategic business decisions through its Research, Consultancy and Event products, helping you profit from emerging technologies. For more information on IDTechEx Research and Consultancy contact [email protected] or visit IDTechEx.com.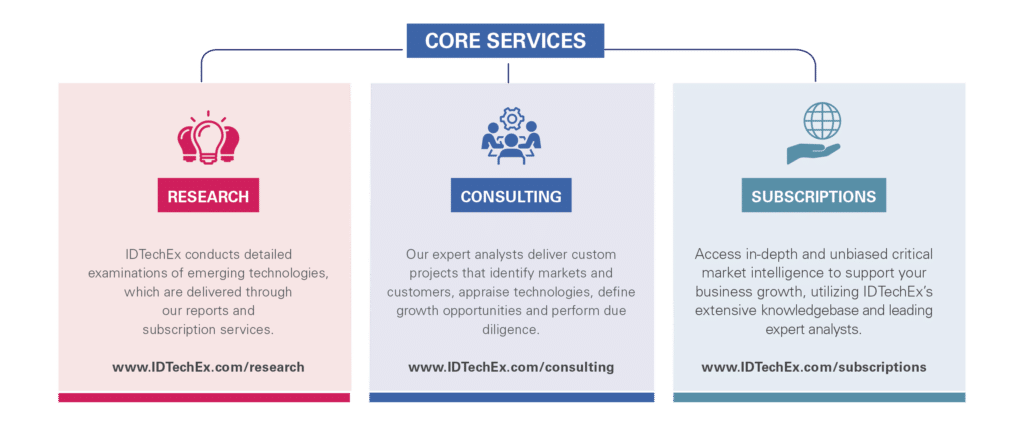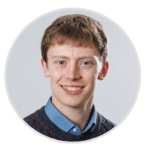 Dr James Edmondson, Principal Technology Analyst
Dr James Edmondson BSc MPhys MSc PhD is a Principal Technology Analyst at IDTechEx. Having started in 2019, he specialises in the field of market research for materials and thermal management across markets such as electric vehicles, robotics and telecommunications. 
With IDTechEx James has focussed on the electric vehicle and 5G markets, considering the thermal management of these areas and the associated material concerns. James has completed reports on Thermal Management for 5G, Thermal Management for EVs, Thermal Interface Materials, Materials for EVs and Electric Motors for EVs. James also oversees the work carried out in IDTechEx's robotics portfolio. He continues to attend events and travel to carry out research in the above fields and has also completed bespoke consultancy projects in these areas.