PyroPhobic Systems Ltd. recently completed a fire resistance testing program at Intertek Testing Services, in accordance with ASTM E119-18CE1. PyroPhobic was issued a 1 and 2 hour rating for a unique, new recessed fire resistant luminaire product, marketed as IntuLight.
IntuLight consists of PyroPhobic Systems' intumescent composite injection moulded component applied to a generic steel recessed fixture using our proprietary engineered drop down system. This is a factory manufactured, out-of-the-box system that is installed similar to a standard recessed fixture. It is the new industry standard for fire resistance in recessed luminaires and offers a significant performance advantage over untested, UL 514a steel boxes.
IntuLight is important to the commercial and residential construction industries because it meets the requirements of the 2018 International Building Code, Chapter 7, paragraph 714.5.1.2, Fire and Smoke Protection Features, Exceptions 1 and 8. As a fire rated product, because IntuLight maintains the fire resistance rating of the ceiling membrane as a listed luminary, the aggregate area of openings allowed by IBC is not decreased.
Download the IntuLight Data Sheet


Image provided by Intertek
Learn more about the IntuLight ITS listed system in the Intertek Building Products Directory
Download the Intertek Listing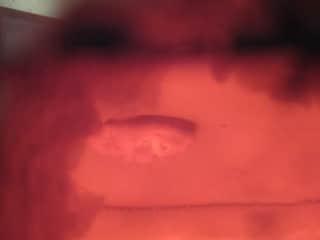 Approximately 30 minutes into the 2 hour fire test for IntuLight. Notice the intumesced ring at the intersection of the fixture with the gypsum ceiling.